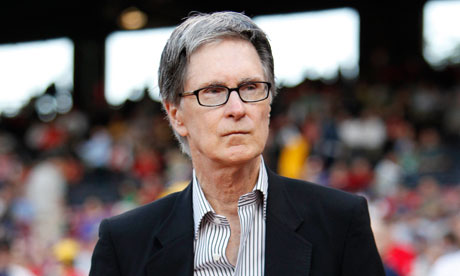 In a bit of news indirectly related to the Red Sox, John Henry is bringing his second love, Liverpool Football Club, to this side of the pond this summer. This doesn't exactly raise eyebrows around Red Sox Nation except for the minor fact that Fenway Park will be the site where one of their preseason friendlies will be played.
Liverpool will play AS Roma on July 25th at Fenway Park. Not sure how many of you Red Sox fans are soccer/football fans like myself, but this is a must-see match. From a logistical standpoint, the match will be played while the Sox are off on a week-long road trip in the AL Central. However, the game comes just two days and change after the Red Sox last home game before the road trip, so the grounds crew will have about 48 hours to turn Fenway into a full-blown soccer pitch. Even more interesting to see will be how the field will look once 22 soccer players run all over it for 90 minutes in their cleats.
What does Red Sox Nation feel about Liverpool invading Fenway Park? Excited? Angry? Indifferent? Have your say in the comments section below!